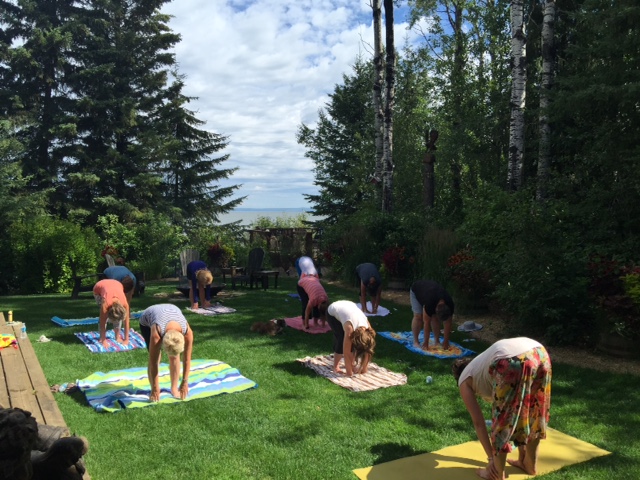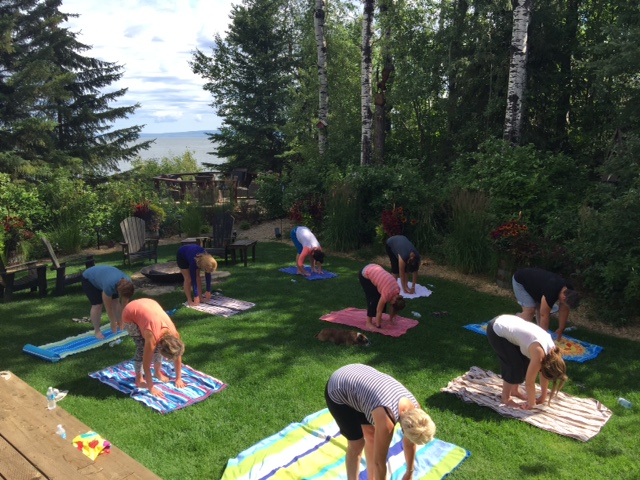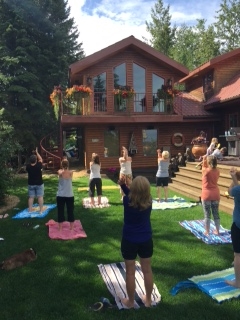 Registered Sessions
NOVEMBER/DECEMBER
AT Trinity Lutheran Church 10014 81 Avenue
Chair/Gentle Hatha Yoga Mondays 5:45 - 6:45 PM
This class is for every BODY type. Whether you are stiff and sore or have a physical ailment. This is a slow and gentle movement based class, done from a chair which is accessible to every BODY. Focused on stretching the different muscles in the body to allow for easier movement and more flexibility. The benefits also include reduction of stress, improved muscles tone, and an increased sense of well being.
November 13, 20, 27
December 4, 11, 18
Rest and Restore Thursdays 6:00 - 7:15 PM
This series is good if your new to yoga or have been practicing for a long time. We move slowly through the postures targeting specific muscles and mindful breathe. Bringing balance into the body by staying in the poses longer and moving slowly with awareness. We will examine the breathe and our relationship to meditation. The classes are designed to help facilitate body awareness, helping you learn which of your muscles are not keeping up and which are over doing it.
November 9, 16, 23, 30
December 7, 14
AT RESET WELLNESS 10324 82 Avenue
HAPPY FEET November 7, 2017 at 7:00PM
SHOULDER POINT November 19, 2017
How private sessions help your practice
-A comfortable and relaxing environment
-A customized yoga class to suit your needs, interests, and skill level
-Get hands on adjustments to learn proper alignment
-Find modifications for your troublesome postures
-Flexible schedule
-Help with preexisting ailments to make life a less painful
Pricing
Private Sessions
-Session length: 1 hour and 15 minutes
$80.00
Registered Sessions
6 Week Session $72.00
Drop in $15.00
*Body Mechanics & studio classes are a different fee
Share a session with a friend
Testimonials...
April is a very involved yoga teacher, her classes are relaxing but very enjoyable! Love the adjustments and guidance she provides throughout the practice. I highly recommend her, for any level of yogi!
-C.H.

"As someone who suffers from chronic wrist, elbow and shoulder pain, I had stopped going to yoga because I found that I couldn't do a lot of poses because it hurt too much. But after a private session with April, she showed me there are many alternative poses and adjustments that I can do, not only to minimize pain and discomfort, but also to help build strength and flexibility, all the while listening to my body and working within my capabilities, which is something I was missing at larger group classes."
–T.K.